Our Practice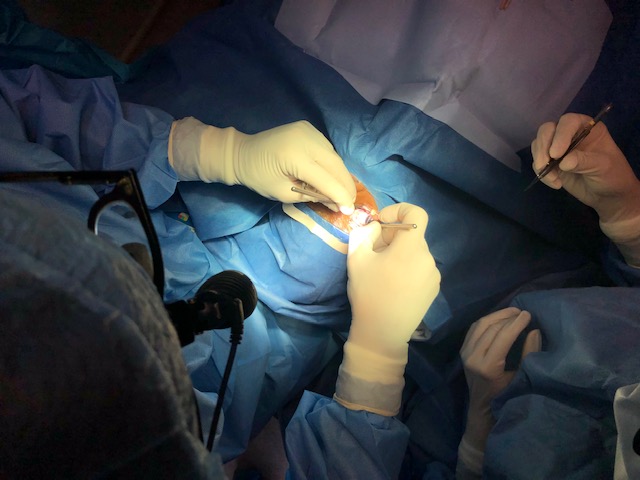 Our practice is focused on general pediatric ophthalmology, adult strabismus and the management of pediatric cataracts. The doctors and staff are dedicated to providing the most effective and highest level of patient care.
Comprehensive Eye Care for Children: We provide evaluation for all vision and ocular conditions affecting children. While we specialize in treating a majority of these conditions, some will require referral to a sub-specialist for further care such as glaucoma, retinal detachment, and retinopathy of prematurity. We prescribe glasses for all types of refractive errors including nearsightedness, farsightedness, and astigmatism. We can also assist you in obtaining contact lenses for your child. We specialize in the evaluation and management of misaligned eyes (strabismus) in children and this condition affects a large volume of our patients. We employ a variety of methods to treat strabismus in children including glasses, patches, and, in appropriate cases, surgical correction.
Pediatric Cataracts: We specialize in treating cataracts in infants and children. Our practice is one of the first to implant foldable intra-ocular lenses in children, now the standard of care for many children. Dr. Stager, Jr. has written and spoken extensively around the world on the use of intra-ocular lenses in children. For the last 10 years, we have participated in various national studies on pediatric cataracts.
Adult Strabismus: The fastest growing area of our practice is adults who have misaligned eyes (strabismus). Many affected individuals are discovering that safe, effective and long-lasting treatments are available even in the adult population. The benefits are often enormous and go far beyond "cosmetic." Many patients develop depth perception and overcome double vision. The psycho-social, emotional, and interpersonal benefits for adults have been extensively reported on in the medical literature. Advances in the understanding of adult strabismus is growing exponentially. Dr. Stager and his father bring a wealth of experience and expertise to the treatment of this debilitating condition.